PiPower information site
Run your Raspberry Pi project off-grid
Make it resilient to hardware and software bugs or "glitches"
Have full control..
Features:
Efficient 5V, 3A switched-mode power supply
Solar charge controller
Power-off to avoid battery deep-discharge
Heart-beat triggered power reset
PICAXE microcontroller based - functions can be modified by the user
Plugs onto the Raspberry Pi GPIO header (although can be used with any device requiring 5V)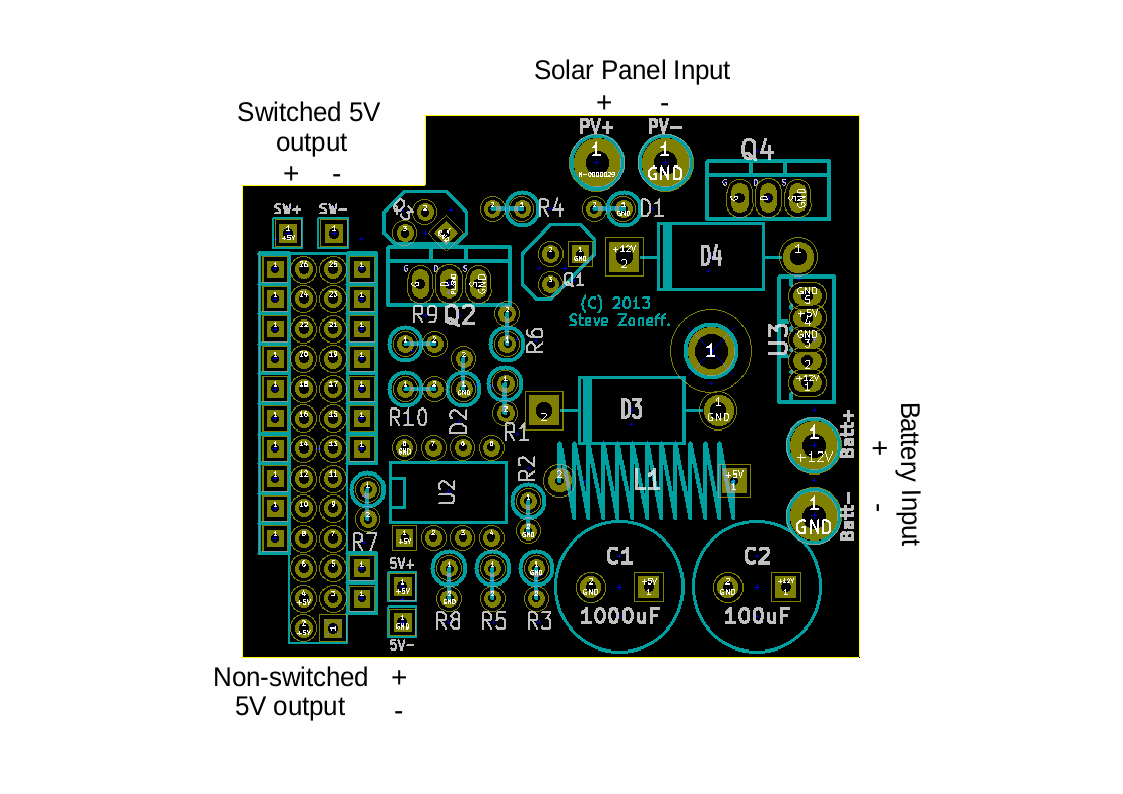 Raspberry Pi is a trade mark of the Raspberry Pi foundation. The boards and the foundation are excellent. Go and buy one.